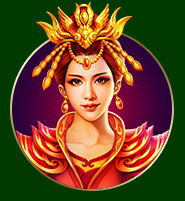 Partez pour l'Empire de l'Asie et de ses grands mythes avec la machine à sous en ligne Dragon and Phoenix !
Betsoft Gaming a sorti de beaux cadeaux de ses studios pour ces fêtes de Noël ! Dans ce slot de l'Asie, on part tout droit dans un cadre zen, proche de ces animaux célestes issus de la mythologie chinoise. Fruit aussi de l'observation du ciel et de la nature, vous aurez droit à la culture asiatique sous toutes ces formes. Pas de fonctionnalités vraiment unique ici, mais le potentiel qui est inclu dans ce slot, a tendance à être assez élevé. Que nous parlions de Wilds ou de Free Spins à haute volatilité, vous pouvez obtenir beaucoup de divertissement et de belles récompenses en retour dans ce jeu.
Avec un RTP au joueur est à un taux raisonnable de 96,01%, la machine à sous Dragon and Phoenix est un jeu de casino en ligne bien abouti, à l'aspect globalement bien pensé et qui offre de gros gains lorsqu'il est rentabilisé. Elle pourrait très bien convenir pour un joueur qui souhaite bénéficier d'une option de divertissement à forte volatilité, et ainsi se permettre de gagner très très gros !
Nous vous avons concocté de multiples revues de plateformes de jeux afin de vous aider à choisir le meilleur casino en ligne du marché. Cliquez sur le bouton JOUER POUR DE VRAI pour démarrer en mises réelles ou commencez pas à pas en jouant à la démo disponible ci-dessus.
Date d'ajout : 13 Janvier 2020